Offset your CO2 emissions by
BUYING ME A TESLA
A Carbon offset is a way to compensate for your emissions by funding an equivalent carbon dioxide saving elsewhere.

The average carbon footprint for a person in the United States is

16

tonnes per year!

Flight from Berlin to New York is

1.2

tonnes!
Offset your carbon footprint by buying me a TESLA.
Already
calculated
your carbon footprint and ready to offset?
1 tonne of CO
2
= $2,200
Total amount raised so far:
$2,640
3% of $80,000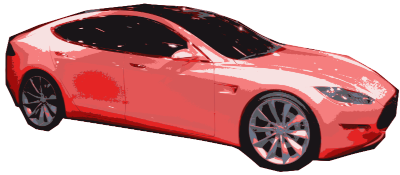 How we calculate a price per tonne?
Every year I am driving in my car about 10,000km. Fuel: Petrol (8 Liters/100km).
CO2 amount:
3.3 t / per year
When I will buy a TESLA Model S (18.5 kWh/100 km)
CO2 amount will be:
1.5 t / per year
Savings
= 3.3 t - 1.5 t =
1.8 t / per year
I will drive TESLA Model S for about 20 years.
Life time savings
= 1,8 t x 20 years =
36 t
WITH TESLA MODEL S I WILL SAVE 36 t!
Tesla Model S price is about ~$80,000
Price
= ~$80,000 / 36 t =
$2,200 per tonne
.
Your price is too high!
Yes! The average price on the market to offset 1 tonne is $18.15.
Our price is $2,200 per tonne!
It is more than 100 times greater!
BUT! We are not planting trees or building wind power plants.
WE ARE BUYING A TESLA! :)
Let's make an alternative to other carbon offset projects!
Terms
- All your payments are donations.
- We don't refund.
- This campaign will receive all funds raised even if it does not reach its funding goal.
- If we will never collect money for Tesla, we will spend this money as we like.
- If you want a cheap and effective CO2 offset, please, visit other sites!
- We are not affiliated with TESLA.
This is absurd #008.